Javascript Engineer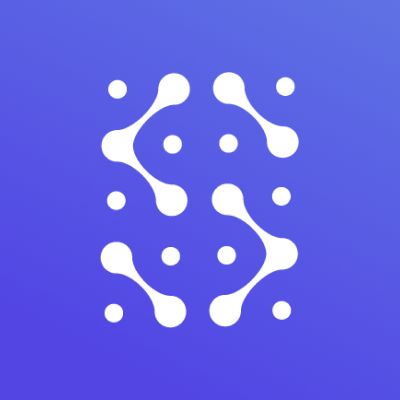 Syndica
Job Functions:
Software Engineering
At Syndica, big things happen. Every day, we're translating vision into reality by tackling new and exciting challenges head-on. This is a breakthrough stage in our company, and you'll experience firsthand the infectious enthusiasm of our employees and leadership team. You'll have the opportunity to learn new skills, grow your career, and work with the smartest, most passionate people in crypto.
We are backed by strategic partners, investors, and advisors who are all-in on our mission: Chamath of Social Capital, Sam Bankman-Fried of Alameda Research, Solana Ventures, and many more.
This role will have the primary accountability of designing, implementing, and operating Syndica's developer platform. The team operates with a "run what you write" philosophy and each engineer is responsible for deploying and operating the code they write.
A successful candidate must have demonstrable experience in Javascript/Typescript, and previous work in frontend and some backend (NodeJS/Go) application development. You will be working closely with the product and engineering team on creating great developer tools and APIs on our platform.
Responsibilities
Ensure product features are built to specification
Write beautiful, extensible and maintainable code
Responsible for testing and deploying backend services
Administer the state of components in our cloud related to the platform
Monitor platform for any downtime and respond accordingly
Collaborate with other engineers to implement operational solutions while defining and adhering to industry best practices
Qualifications
2+ years related professional experience
2 to 5 years as a javascript developer
Strong experience with React/Javascript/Typescript and NodeJS/Go
Experience with Jest/Mocha
Configuration of CI/CD pipelines
Experience working in a highly distributed company is a plus
Align a portion of your day with the business hours of Central Time Zone - UTC -6
Working knowledge of information security issues
Systematic problem-solving approach, combined with a strong sense of ownership and drive
Firm grasp of at least one modern programming language, beyond advanced scripting (Shell or Python)
Experience writing automation tools & eagerness to "automate all the things"
What does success in this role look like?
In three months, you have become our go-to fullstack javascript developer working on important developer/platform features delivering at great speeds. You'll have taken on independent code review responsibilities and are collaborating on the design of new features
In six months, you have earned the trust of the team and are delivering tasks through the entire SDLC, from design through development with minimal guidance, and are helping to effectively mentor new engineers joining the team
In twelve months, you have established a cadence of predictable, on-time delivery without cutting corners