Technical Program Manager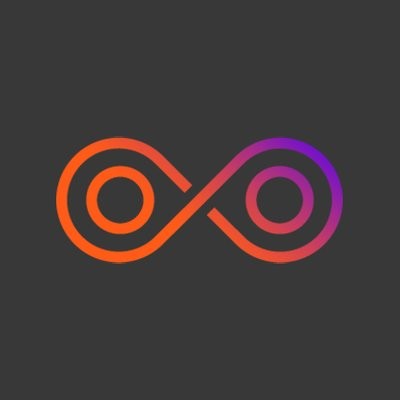 CARMERA
IT, Operations
Remote · United States
Posted on Friday, May 26, 2023
Woven by Toyota
is building mobility for a safer, happier and more sustainable world. A subsidiary of Toyota, Woven by Toyota develops and invests in new technologies, software, and business models that transform how we live, work and move. With a focus on software-defined vehicles, automated driving, data-driven intelligence, security, mobility services, embedded platforms, AI, and more, we build on Toyota's legacy of trust and safety to deliver mobility solutions for all.
For nearly a century, Toyota has been delivering products and services that improve lives. Its earliest offerings, which automated the simple manual task of weaving, have evolved into the safe, reliable, connected automobiles we enjoy and depend on today. Woven by Toyota is an integral part of Toyota's vision for the next 100 years—a world where mobility is easier, safer and more enjoyable for more people.
Our unique global culture weaves modern Silicon Valley innovation and time-tested Japanese quality craftsmanship and operational excellence. These complementary strengths enable us to develop and deliver cutting-edge technology at scale—optimizing for safety, advancing clean energy and elevating well-being. We envision a human-centered future where world-class technology solutions expand global access to mobility, amplify the capabilities of drivers, and empower humanity to thrive.
THE TEAM
Software development in the automotive industry comes with unique challenges. From deploying artifacts to cloud, mobile devices, and vehicles, to meeting vehicle security certifications and navigating various types of testing and simulation, it can be overwhelming for automotive software developers. That's why the Enterprise Technology Engineering Team (EnTec) builds solutions that enhance productivity, so developers can focus on their true passion – software development – without being bogged down by setup and customization tasks.
At EnTec, our mission is to make software development for Woven by Toyota and the greater Toyota organization as a whole more productive and efficient. We use cutting-edge technologies to help engineering teams go faster, with safety as our top priority. Our modern, agile, and transparent services are designed to bring to life Woven by Toyota's vision of "Mobility to Love, Safety to Live."
Join us in driving innovation forward and making a meaningful impact in the greater mobility industry. Let's work together to create safer, more efficient mobility solutions for everyone to enjoy!
WHO ARE WE LOOKING FOR?
We are looking for a passionate and highly skilled Technical Program Manager to accomplish ambitious and transformative goals. In this role, you will be responsible for overseeing the planning, execution, and delivery of complex technical projects. You will collaborate closely with cross-functional teams, including engineering, product management, and other stakeholders, to ensure successful project outcomes. The ideal candidate has a strong technical background, excellent project management skills, and the ability to thrive in a fast-paced and dynamic environment.
Candidates who are successful in this position will possess deep domain knowledge and extensive experience in program management. Additionally, they should demonstrate a track record of successfully developing and implementing global IT platforms. The chosen candidate will play a pivotal role in coaching and influencing stakeholders, driving transformative changes, fostering the adoption of new business models, and spearheading the development of innovative software products.
RESPONSIBILITIES:
Project Planning and Execution:
Define project scope, goals, and deliverables in collaboration with stakeholders for business critical technology projects that have enterprise wide impact.
Develop detailed project plans, including timelines, milestones, and resource allocation.
Monitor project progress, identify risks and issues, and develop mitigation strategies.
Coordinate and facilitate communication among cross-functional teams to ensure project alignment and timely execution.
Ensure projects are delivered within budget and meet quality standards.
Technical Expertise:
Possess a deep understanding of the technical aspects of platform engineering, cloud engineering, DevOps and developer productivity ecosystem.
Collaborate with engineering teams to define technical requirements, dependencies, and constraints.
Act as a technical advisor to the project team, providing guidance and support when necessary.
Stakeholder Management:
Engage with stakeholders to understand their needs and requirements.
Effectively communicate project status, risks, and issues to stakeholders at various levels of the organization.
Build and maintain strong relationships with cross-functional teams and stakeholders to foster collaboration and drive project success.
Proactively identify and address stakeholder concerns and expectations.
Resource Management:
Work with resource managers to allocate appropriate resources to projects.
Track resource utilization and make recommendations for resource allocation adjustments as needed.
Identify and resolve resource conflicts to ensure project progress and productivity.
Process Improvement:
Identify opportunities for process improvements and drive their implementation.
Develop and implement best practices, methodologies, and tools to enhance project management efficiency and effectiveness.
Foster a culture of continuous improvement within the project team and organization.
MINIMUM QUALIFICATIONS:
Bachelor's or Master's degree in a relevant technical field (Computer Science, Engineering, etc.).
Proven experience as a Technical Program Manager or similar role, managing complex technical projects from initiation to delivery.
Strong technical background and understanding of software development methodologies and technologies.
Excellent project management skills with the ability to prioritize and manage multiple projects simultaneously.
Exceptional communication and presentation skills, with the ability to convey complex technical concepts to non-technical stakeholders.
Strong leadership and interpersonal skills to effectively collaborate with cross-functional teams and stakeholders.
PREFERRED QUALIFICATIONS:
Project management certifications such as PMP or Scrum Master certification are a plus.
Experience managing technical projects related to migration of developer productivity or engineering platforms/tools that have enterprise wide impact.
Experience in Agile or Scrum methodologies is highly desirable.
By submitting your application you agree to the following terms: https://woven.toyota/en/careers/privacy-policy
Our Commitment
・We are an equal opportunity employer and value diversity.
・We pledge that any information we receive from you will be used ONLY for the purpose of hiring assessment.