Woven Capital Senior Finance Manager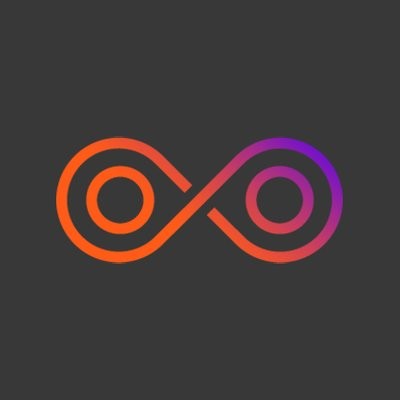 CARMERA
Accounting & Finance
Remote · United States
Posted on Friday, May 12, 2023
Woven by Toyota
is building mobility for a safer, happier and more sustainable world. A subsidiary of Toyota, Woven by Toyota develops and invests in new technologies, software, and business models that transform how we live, work and move. With a focus on software-defined vehicles, automated driving, data-driven intelligence, security, mobility services, embedded platforms, AI, and more, we build on Toyota's legacy of trust and safety to deliver mobility solutions for all.
For nearly a century, Toyota has been delivering products and services that improve lives. Its earliest offerings, which automated the simple manual task of weaving, have evolved into the safe, reliable, connected automobiles we enjoy and depend on today. Woven by Toyota is an integral part of Toyota's vision for the next 100 years—a world where mobility is easier, safer and more enjoyable for more people.
Our unique global culture weaves modern Silicon Valley innovation and time-tested Japanese quality craftsmanship and operational excellence. These complementary strengths enable us to develop and deliver cutting-edge technology at scale—optimizing for safety, advancing clean energy and elevating well-being. We envision a human-centered future where world-class technology solutions expand global access to mobility, amplify the capabilities of drivers, and empower humanity to thrive.
TEAM
Woven Capital is an $800 million dedicated fund that exists to create a global portfolio of partners and technologies that advance the vision and mission of Woven by Toyota. We do this by investing in growth stage companies that have the potential to partner with us—whether that's by helping us to create the most programmable vehicle in the world, or by helping us to build the most innovative and sustainable cities of the future.
We make strategic investments in areas as diverse as autonomous mobility, automation, artificial intelligence, machine learning, data and analytics, fintech, cyber security, and smart cities. We also make fund-of-fund investments in early-stage venture funds that accelerate our strategic deal flow and expand our global coverage.
We're committed to finding emerging, innovative businesses and helping them bring their concepts to a global market. As investors, we focus on creating long-term value for our customers, stakeholders and society-at-large. And we do that by closely aligning with our portfolio companies and the portfolio companies of our fund-of-fund investments and collaborating with them in any way we can.
WHO ARE WE LOOKING FOR?
We are excited to hire a Finance Senior Finance Manager for Woven Capital, the corporate venture capital (CVC) arm of Woven by Toyota. This is a unique opportunity to work in the VC/CVC industry, as the role is a newly created position with the team looking to bolster the Finance functions to support its exciting growth phase. You'll be joining a world-class team to help build and run a wide range of Finance/Accounting processes and activities as a core member, while in liaison with both internal and external stakeholders.
Woven Capital, since its inception in 2021, has grown its platform with ~12 members across the US and Japan, with a strong focus on people. We believe that building an exceptional team is critical to our success, while we enjoy an open discussion and collaboration. The role is reporting directly to Woven Capital's Head of Finance, while we are open to this role being either in Palo Alto, California, or Tokyo, Japan.
The Finance Manager / Senior Finance Manager will enjoy a role with a wide breadth and variety of day-to-day activities, with plenty of focus on value added activities. This will provide the selected candidate with a broad exposure to VC/CVC and how Finance function adds value within a fund. As the Finance Manager you will report to the Head of Finance at Woven Capital. Your key areas of coverage and responsibility will include, but not limited to, the following:
RESPONSIBILITIES
Run and assist in review of monthly and quarterly financial statements across all relevant entities. Run monthly and quarterly consolidation reporting with Woven Planet Holdings
Maintain and review accounting books and records, reconcile files in liaison with third-party fund administrators. Analyze and assist in the reconciliation of bank statements, investment activity, income and expense accruals, valuation adjustments and general ledgers
Assist in expense management, cash management, and budgeting for Woven Capital
Support all aspects of capital activity, including review of capital call and distribution calculations, carried interest and management fee calculations
Run and assist in the annual audit process and tax return filing process, in liaison with external service providers including fund administrators, auditors and tax advisors
Assist in the fund's Investment team on due diligence, valuation and financial analysis for initial and follow-on investments in portfolio companies
Assist in valuation of investment positions to ensure accurate and timely financial reporting in accordance with accounting principles
Assist with portfolio monitoring, review and analysis of portfolio company financials while in liaison with investment team as well as portfolio companies and external fund managers
Assist in establishing a robust financial infrastructure and system that enables actionable financial forecasting and strong data analysis to drive strategic decision making, efficient reporting, and integration of real-time finance and accounting information to sustain future growth
Project management and delivery by working with Head of Finance on projects including IFRS implementation project
Other ad hoc responsibilities
QUALIFICATIONS
Self-starter and self-learner
~10 years experience in a similar role or/and strong passion and interest in VC/CVC and private financial markets
Strong understanding of Finance & Accounting, including financial concepts such as capital budgeting, valuation, portfolio management, etc.
Finance / Accounting Qualifications such as CPA, CFA and/or an MBA are a plus but not required
Strong analytical skills and data analysis essential with spreadsheet skills
Excellent organizational and project management skills
Team player with strong interpersonal skills and emotional intelligence
High level of integrity, a strong sense of ownership and accountability
You enjoy open communication and direct feedback
Desire to work in a challenging, fast-paced environment. Comfortable with ambiguity
Japanese Language ability is a plus but not required
By submitting your application you agree to the following terms: https://woven.toyota/en/careers/privacy-policy
Our Commitment
・We are an equal opportunity employer and value diversity.
・We pledge that any information we receive from you will be used ONLY for the purpose of hiring assessment.