Agile Coach - Execution Excellence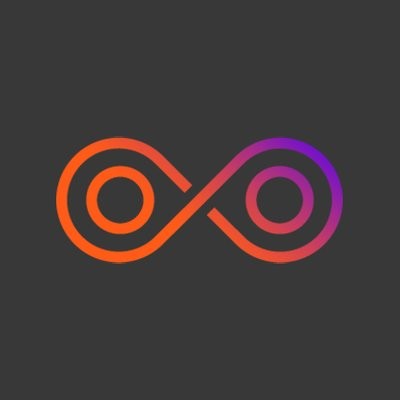 CARMERA
Tokyo, Japan
Posted on Thursday, May 11, 2023
Woven by Toyota
is building mobility for a safer, happier and more sustainable world. A subsidiary of Toyota, Woven by Toyota develops and invests in new technologies, software, and business models that transform how we live, work and move. With a focus on software-defined vehicles, automated driving, data-driven intelligence, security, mobility services, embedded platforms, AI, and more, we build on Toyota's legacy of trust and safety to deliver mobility solutions for all.
For nearly a century, Toyota has been delivering products and services that improve lives. Its earliest offerings, which automated the simple manual task of weaving, have evolved into the safe, reliable, connected automobiles we enjoy and depend on today. Woven by Toyota is an integral part of Toyota's vision for the next 100 years—a world where mobility is easier, safer and more enjoyable for more people.
Our unique global culture weaves modern Silicon Valley innovation and time-tested Japanese quality craftsmanship and operational excellence. These complementary strengths enable us to develop and deliver cutting-edge technology at scale—optimizing for safety, advancing clean energy and elevating well-being. We envision a human-centered future where world-class technology solutions expand global access to mobility, amplify the capabilities of drivers, and empower humanity to thrive.
TEAM
The Agile Coaches Group has a mission to foster the Agile culture in our organization and help build happy and high- performing teams working at a sustainable pace.
WHO ARE WE LOOKING FOR
We are looking for professionals who are passionate about applying Toyota values to cutting-edge software development and driving the transformation towards the "Software First" vision in vehicle development. You will contribute to Woven by Toyota's next-generation technology development, such as
Arene
.
You will report to the Team Lead of Agile Coaches, and this role is hybrid - 3 days in the office per week.
RESPONSIBILITIES
As a Scrum Master,
・Enable teams to create safe and high-quality software through the use of the Scrum framework
・Facilitate Scrum events
・Together with the Product Owner (and Engineering Team Lead), align the team against a clear product definition based on customer and user needs
・Assist the team to increase usability of their Product Backlog
・Manage Jira including access, boards, and dependencies between other projects/teams
・Coordinate cross-functionally between stake-holders to remove impediments
As an Agile Coach,
・Coach, mentor, and facilitate teams on how to improve their work process through Agile best practices
・Design and organize scaled development efforts for several teams that are working on the same product or have dependencies
・Optimize department-wide processes and manage efficient information sharing
・Develop and run company-wide training programs
For both,
・Visualize and monitor the team's performance using metrics, maintain transparency of impediments and support them in their resolution
MINIMUM QUALIFICATIONS:
3+ years of experience as a Scrum Master or Agile Coach
Basic Scrum Certification
Delivered multiple trainings (e.g. Agile training) from small to large-scale groups
Inclusive and collaborative facilitation techniques
Hold a servant leadership mindset, serving the teams to be productive and autonomous, and protect them from unreasonable requests and loss of focus
Obtain insights from data and guide next steps
English fluency
NICE TO HAVES:
Japanese fluency
Prior knowledge and practical application in any of the three domains: organizational development, business-driven product development, or software craftsmanship.
Supported in redefining and improving ways of working in different departments outside of product/software development (HR, Finance, etc.)
Supported a distributed team/organization setup
Experience with scripting (e.g. Python, Shell script) to automate tasks, quickly analyze, and visualize information
If you are located outside of Japan we will set up an interview over Google Hangout Meet or Skype.
WHAT WE OFFER
・Competitive Salary - Based on skills and experience
・Work Hours - Flexible working time with NO core-hours
・Paid Holiday - 20 days per year (prorated)
・Sick Leave - 6 days per year (prorated)
・Holiday - Sat & Sun, Japanese National Holidays, and other days defined by the company
・Japanese Social Security - all applicable (Health Insurance, Pension, Workers' Comp, and Unemployment Insurance, Long-term care insurance)
・In-house Training Program (software study/language study)
By submitting your application you agree to the following terms: https://woven.toyota/en/careers/privacy-policy
Our Commitment
・We are an equal opportunity employer and value diversity.
・We pledge that any information we receive from candidates will be used ONLY for the purpose of hiring assessment.