Technical Program Manager, Arene Professional Services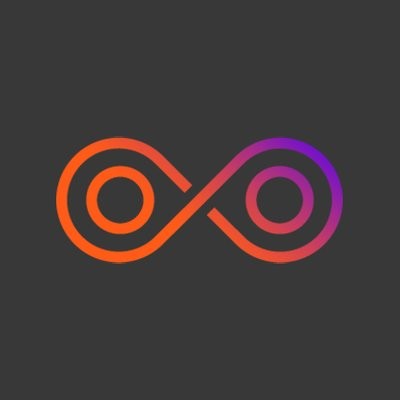 CARMERA
IT, Sales & Business Development, Operations
Tokyo, Japan
Posted on Sunday, April 30, 2023
Woven by Toyota
is building mobility for a safer, happier and more sustainable world. A subsidiary of Toyota, Woven by Toyota develops and invests in new technologies, software, and business models that transform how we live, work and move. With a focus on software-defined vehicles, automated driving, data-driven intelligence, security, mobility services, embedded platforms, AI, and more, we build on Toyota's legacy of trust and safety to deliver mobility solutions for all.
For nearly a century, Toyota has been delivering products and services that improve lives. Its earliest offerings, which automated the simple manual task of weaving, have evolved into the safe, reliable, connected automobiles we enjoy and depend on today. Woven by Toyota is an integral part of Toyota's vision for the next 100 years—a world where mobility is easier, safer and more enjoyable for more people.
Our unique global culture weaves modern Silicon Valley innovation and time-tested Japanese quality craftsmanship and operational excellence. These complementary strengths enable us to develop and deliver cutting-edge technology at scale—optimizing for safety, advancing clean energy and elevating well-being. We envision a human-centered future where world-class technology solutions expand global access to mobility, amplify the capabilities of drivers, and empower humanity to thrive.
THE TEAM
The Software Engineering Platform Team's mission is to simplify vehicle software development and increase developer agility by creating tools and processes which enable novel uses of vehicles without compromising safety.
Arene Professional Services is a sub-team of Software Engineering Platform which strives to be the Mobility Software Development team of the future by leveraging the latest Tools and Processes that Arene has to offer. By leveraging hands-on experience with the products our team is responsible to help transform teams and drive adoption of our platform.
WHO ARE WE LOOKING FOR?
We are looking for a technical program management professional for Arene Professional Services. You will drive the transformation of our customers to be a master mobility software engineering at scale. You live and breathe tracking processes and interdisciplinary problem solving to make sure complex technology programs get delivered on time and as specified, while working with various stakeholders to create visibility. Have experience working in ambiguous, cross-functional environments.
This position requires a passion for delivering safety critical software system solutions and customer onboarding programs. You will collaborate within engineering and across the Woven by Toyota product organization on programs that enable us to scale and drive adoption of our tools and help our stakeholders understand the return on investment.
RESPONSIBILITIES
・Partner with the engineering and product owners to structure work and manage risk in technical programs across the Arene Platform
・Actively turn customer feedback and research into product requirements
・Work closely with product and engineering teams to design and execute V&V plans and other pre-launch activities for new data platform features / capabilities
・Co-create and maintain documented plan of record at the weekly, sprint, quarter, half year, year and multi-year timescales using agile methodologies
・Drive day to day high velocity execution of plans via diligent and timely task tracking in Jira and dependency management with other teams
・Build strong partnership with other Arene development teams and constantly find improvement ideas for our software stacks and processes
・Integrate roadmaps across functional, geographical and cultural boundaries – as well as across multiple company relationships
・Partner with engineering, product, and business leadership to build highly collaborative teams and to enhance communication across teams and stakeholders
MINIMUM QUALIFICATIONS
Successful professionals on our team should be able to demonstrate these skills on a daily basis:
・5+ years experience with technical program management
・Proven ability to operate effectively and autonomously across multiple teams and projects in situations of ambiguity, with only high level direction
・Experience in agile software development
・Organized and efficient, excellent time management skills, attention to detail
・Great Japanese communication skills, both oral and written
PREFERRED QUALIFICATIONS
Experience with the following practices, technologies and tools is valued, but not strictly required. We focus on growing as a team and will help each other learn these skills.
・Experience in Functional Safety and Automotive processes and practices.
JIRA, Confluence Power User
・Proficiency in programming languages and coding, such as C++
・Advanced knowledge of the full life-cycle of product development.
・Knowledge and experience of software product engineering, testing, deployment, and integration
・Bilingual in English and Japanese communication.
HELPFUL BACKGROUNDS
We know not everyone who could succeed in the Arene team will have a background in vehicles or robotics. We encourage people to apply from a variety of technical backgrounds, including (but not limited to):
・Aerospace, Web and mobile app, Video Games, Simulation, or High Performance Computing
・Full life-cycle product development: from product-market fit, to production deployment
・Software Company
If you are currently located outside of Japan, don't worry, we'll set an interview over Google Hangout Meet or Skype.
WHAT WE OFFER
・Competitive Salary - Based on skills and experience
・Work Hours - Flexible working time with NO core-hours
・Paid Holiday - 20 days per year (prorated)
・Sick Leave - 6 days per year (prorated)
・Holiday - Sat & Sun, Japanese National Holidays, and other days defined by the company
・Japanese Social Security - all applicable (Health Insurance, Pension, Workers' Comp, and Unemployment Insurance, Long-term care insurance)
・In-house Training Program (software study/language study)
By submitting your application you agree to the following terms:
click here
.
Our Commitment
・We are an equal opportunity employer and value diversity.
・We pledge that any information we receive from candidates will be used ONLY for the purpose of hiring assessment.