Team Lead - Arene OS Embedded SW Team Japan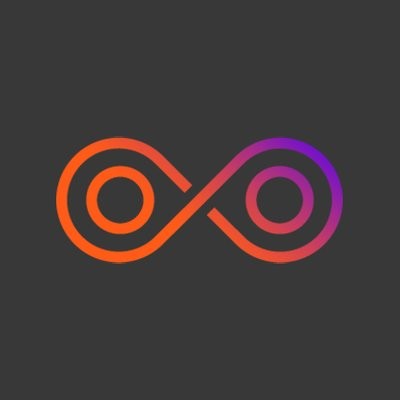 CARMERA
Tokyo, Japan
Posted on Sunday, April 30, 2023
Woven by Toyota
is building mobility for a safer, happier and more sustainable world. A subsidiary of Toyota, Woven by Toyota develops and invests in new technologies, software, and business models that transform how we live, work and move. With a focus on software-defined vehicles, automated driving, data-driven intelligence, security, mobility services, embedded platforms, AI, and more, we build on Toyota's legacy of trust and safety to deliver mobility solutions for all.
For nearly a century, Toyota has been delivering products and services that improve lives. Its earliest offerings, which automated the simple manual task of weaving, have evolved into the safe, reliable, connected automobiles we enjoy and depend on today. Woven by Toyota is an integral part of Toyota's vision for the next 100 years—a world where mobility is easier, safer and more enjoyable for more people.
Our unique global culture weaves modern Silicon Valley innovation and time-tested Japanese quality craftsmanship and operational excellence. These complementary strengths enable us to develop and deliver cutting-edge technology at scale—optimizing for safety, advancing clean energy and elevating well-being. We envision a human-centered future where world-class technology solutions expand global access to mobility, amplify the capabilities of drivers, and empower humanity to thrive.
TEAM
Arene's goal is to open vehicle programming to everyone by simplifying vehicle software development and increasing deployment frequency without compromising safety and security. This will create a whole new market of vehicle application developers who, through software, integrate a vehicle into our daily lives in novel ways. Arene aims to significantly improve how vehicles are designed and developed, and we're working closely with Toyota to realize this goal in its next-generation vehicles.
WHO ARE WE LOOKING FOR?
Our goal is to design and build the next generation in-vehicle platform that can host applications ranging from automated driving to in-cabin experiences.
We are looking for a team lead, who can inspire and direct a strong team of Arene OS developers to join this global development effort.
We value team-oriented people, who thrive in challenging and complex environments and who are passionate about transforming the way automotive software is created.
WHAT DO WE OFFER?
We offer a stimulating and cooperative team environment, where writing quality software that doesn't compromise safety is our main priority. We use modern development processes and tools, use and improve existing standards, in an industry that's keen to change. Our headquarters are located in the international metropolis of Tokyo, but our team is distributed across the globe, with several centers of competence collaborating towards a common goal.
Our values harmonize the best of "Silicon Valley Innovation" and Toyota Craftsmanship.
We learn from each other, as well as support and encourage ongoing training such as:
・Automotive Development
・Software Safety and Security
・Modern Software Quality Management Practices
We put a strong emphasis on ethics and team values, which include:
・Be Reasonable
・Work with Integrity
・Be Empathic and Open to others
We believe in:
・Creative Ownership
・Growing together through teamwork
・Courage to make history
Ask us what these values mean to us.
WHAT WOULD YOU DO?
・Working with the global talent acquisition team, build up a team of OS, embedded, and compiler developers;
・Act as a mentor figure, engaging and growing people;
・Take care of administrative duties and HR processes, such as goal setting and evaluation, application of corporate policies etc.;
・Closely interface with the broader Arene leadership team to align technical and product activities and delivery milestones;
・Lead continuous improvement of the team;
・Provide technical leadership and technical guidance to the team;
・Provide hands-on support when needed.
WHAT DO WE NEED?
Successful professionals on our team should be able to demonstrate these skills on a daily basis:
・Excellent English communication and people engagement skills;
・Experienced team leader in the software engineering domain, preferably in a safety-critical domain, such as automotive, aerospace, robotics etc.;
・An empathic leader capable of understanding human beings, identifying their strengths and their weaknesses;
・Experience working in multicultural teams and openness to various cultures;
・Mindset for ownership, growth, and a bias for progress;
・Excellent technical abilities, capable to quickly understand complex technical situations that usually involve people, processes and product;
・Experience in producing code in C++, Rust, or other systems programming languages;
・Very good knowledge of project & product management practices;
・Very good knowledge of modern software development practices, tools and processes;
・Deep commitment to quality.
HELPFUL EXPERIENCE
Experience with the following practices, technologies and tools is valued, but not strictly required. We focus on growing as a team and will help each other learn these skills.
・Knowledge of quality management systems;
・Experience in delivering automotive software;
・Security-conscious software design and implementation;
・Familiarity with the ISO 26262, SOTIF, or other standards for functional safety;
・Problems and conflict resolution.
HELPFUL BACKGROUNDS
We know not everyone who could succeed in the Arene team will have a background in vehicles or robotics. We encourage people to apply from a variety of technical backgrounds, including (but not limited to):
・Web and mobile app, Video Games, Simulation, or High Performance Computing;
・Full life-cycle product development: from product-market fit, to production deployment;
・Manufacturing and supply chain management;
・Bilingual English and Japanese communication.
If you are currently located outside of Japan we will set up an interview over Google Hangout Meet or Skype.
WHAT WE OFFER
・Competitive Salary - Based on skills and experience
・Work Hours - Flexible working time with NO core-hours
・Paid Holiday - 20 days per year (prorated)
・Sick Leave - 6 days per year (prorated)
・Holiday - Sat & Sun, Japanese National Holidays, and other days defined by the company
・Japanese Social Security - all applicable (Health Insurance, Pension, Workers' Comp, and Unemployment Insurance, Long-term care insurance)
・In-house Training Program (software study/language study)
By submitting your application you agree to the following terms:
click here
.
Our Commitment
・We are an equal opportunity employer and value diversity.
・We pledge that any information we receive from candidates will be used ONLY for the purpose of hiring assessment.