Senior UI/Visual Designer, Woven City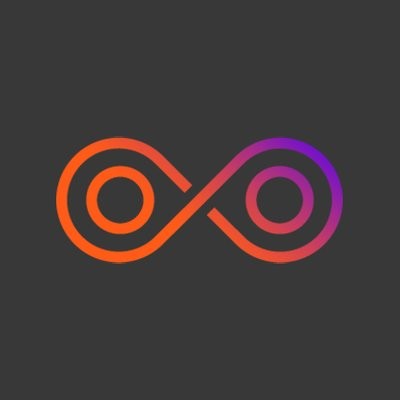 CARMERA
Design
Tokyo, Japan
Posted on Sunday, April 30, 2023
Woven by Toyota
is building mobility for a safer, happier and more sustainable world. A subsidiary of Toyota, Woven by Toyota develops and invests in new technologies, software, and business models that transform how we live, work and move. With a focus on software-defined vehicles, automated driving, data-driven intelligence, security, mobility services, embedded platforms, AI, and more, we build on Toyota's legacy of trust and safety to deliver mobility solutions for all.
For nearly a century, Toyota has been delivering products and services that improve lives. Its earliest offerings, which automated the simple manual task of weaving, have evolved into the safe, reliable, connected automobiles we enjoy and depend on today. Woven by Toyota is an integral part of Toyota's vision for the next 100 years—a world where mobility is easier, safer and more enjoyable for more people.
Our unique global culture weaves modern Silicon Valley innovation and time-tested Japanese quality craftsmanship and operational excellence. These complementary strengths enable us to develop and deliver cutting-edge technology at scale—optimizing for safety, advancing clean energy and elevating well-being. We envision a human-centered future where world-class technology solutions expand global access to mobility, amplify the capabilities of drivers, and empower humanity to thrive.
About the Woven City UX & Design Team
Our mission is to help design a city as a test course for mobility that enables technology to unlock human potential to thrive. We take this mission seriously and we take our team dynamics equally seriously. The Woven City UX & Design team currently consists of the following UX disciplines: Experience Design, UX research, UX Technology, and UX Program Management. Woven City is not a technology-driven city, but rather a city where people support each other and feel the warmth of humanity, and all technologies and services support the realization of this goal.
The work we do here is unlike any other. Our initiatives are complex and we regularly work with unknowns. If you're a detail-oriented and strategic designer who thrives in an environment where you need to be scrappy, this team might be right for you. Are you ready to evangelize a human-centered approach in pursuit of well-being for all? If the answer is yes, we'd love to hear from you.
What's unique about UX designers at Woven City
As a centralized design team, we have the opportunity to directly influence every project and program within Woven City. From traffic safety for autonomous-vehicles to the very-human experience of seeking quiet spaces or finding community, our craft is the background fabric of the city.
Our designers work with robotics engineers, privacy lawyers, business leaders, and every other discipline that will exist-in or be responsible-for the development and day-to-day operations of the Test Course for mobility.
We are each evangelists, researchers, collaborators, and friends to the community. At times we may have the opportunity to live among the people, and at others we will act as observers or analysts. Working in UX & Design at Woven City will challenge you to work outside your comfort zone and grow your skills in related domains.
Together we craft new solutions to unique challenges in the Test Course. We're looking for resourceful, human-centered designers with expertise in some of these areas. No one person is expected to do everything; just bring your best self and a growth mindset and we can work together to fill in the gaps.
As part of the team, you'll be expected to…
・Contribute to a welcoming and collaborative culture where everyone can share a sense of belonging
・Use active listening skills to resolve conflicts with cross-functional partners
・Partner with Product, Engineering, and UX to understand the customer and business needs and translate them into UI and design solutions
・Create detailed user flows, high-fidelity wireframes, prototypes, and visual design using tools such as Figma, Miro, Adobe CS, and/or other prototyping tools
・Collaborate with the brand design team to build a design system of UI and visual design elements that brings the Woven City brand to life
・Partner with engineers for a smooth designer-developer handoff by seeking input, explaining the rationale behind design decisions, and providing clear and detailed specifications
・Lead with other senior UX members to maintain and evolve the Woven City design system
・Use active listening skills to resolve conflicts with cross-functional partners
・Help other designers navigate through change and ambiguity
REQUIRED FOR CONSIDERATION
-
Business level English and eagerness to learn Japanese in a multicultural environment
Willing to work from our office in Tokyo (currently a hybrid-remote environment, relocation support provided)
An online portfolio showcasing examples of end-to-end UI design, visual design, and branding work.
10+ years of relevant experience OR a Bachelor's degree in design, HCI, or a related field (required to obtain a visa)
MINIMUM QUALIFICATIONS:
7+ years of experience designing digital experiences for web, mobile apps, digital kiosks, interactive displays, video games, other consumer-centric applications
Experience designing high level flows, detailed wireframes, high-fidelity mockups, to clickable prototypes
Experience building and or/contributing to a design system
Experience in designing mobile app experiences from start to finish
Proven knowledge of web-based application design trends, patterns, usability, technical considerations, and best practices
Ability to thrive in a fast-paced and agile environment
Experience working in a startup environment as well as a larger established company
Other Skills And Experience We're Excited About
Conversational Japanese
Proven knowledge of web-based application design trends, accessibility, usability, technical considerations, and best practices
Specialization in Mobility related products (industrial design, OEM) or Service design (airline or other premium service)
and experience…
working with (or in) UX Research teams
working on large-scale products and services
connecting physical and digital worlds
validating design concepts using VR or AR
with multimodal interfaces
in urban design or sustainable design
with hardware or industrial design
communicating with web-engineers
If you are currently located outside of Japan we will set up an interview over Google Hangout Meet or Skype.
WHAT WE OFFER
・Competitive Salary - Based on skills and experience
・Work Hours - Flexible working time with NO core-hours
・Paid Holiday - 20 days per year (prorated)
・Sick Leave - 6 days per year (prorated)
・Holiday - Sat & Sun, Japanese National Holidays, and other days defined by the company
・Japanese Social Security - all applicable (Health Insurance, Pension, Workers' Comp, and Unemployment Insurance, Long-term care insurance)
・In-house Training Program (software study/language study)
By submitting your application you agree to the following terms:
click here
.
Our Commitment
・We are an equal opportunity employer and value diversity.
・We pledge that any information we receive from candidates will be used ONLY for the purpose of hiring assessment.