Security Operations Technical Lead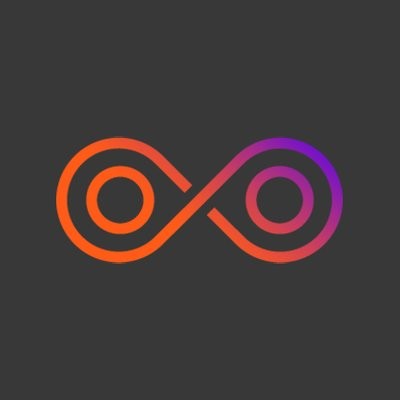 CARMERA
IT, Operations
Palo Alto, CA, USA
Posted on Sunday, April 30, 2023
Woven by Toyota
is building mobility for a safer, happier and more sustainable world. A subsidiary of Toyota, Woven by Toyota develops and invests in new technologies, software, and business models that transform how we live, work and move. With a focus on software-defined vehicles, automated driving, data-driven intelligence, security, mobility services, embedded platforms, AI, and more, we build on Toyota's legacy of trust and safety to deliver mobility solutions for all.
For nearly a century, Toyota has been delivering products and services that improve lives. Its earliest offerings, which automated the simple manual task of weaving, have evolved into the safe, reliable, connected automobiles we enjoy and depend on today. Woven by Toyota is an integral part of Toyota's vision for the next 100 years—a world where mobility is easier, safer and more enjoyable for more people.
Our unique global culture weaves modern Silicon Valley innovation and time-tested Japanese quality craftsmanship and operational excellence. These complementary strengths enable us to develop and deliver cutting-edge technology at scale—optimizing for safety, advancing clean energy and elevating well-being. We envision a human-centered future where world-class technology solutions expand global access to mobility, amplify the capabilities of drivers, and empower humanity to thrive.
Team
The security team at Woven by Toyota is on the modern of many challenging security problems. We identify new security threats in autonomous vehicles and help design more secure systems. We work with internal platform teams to provide a secure development environment through tooling and automation, allowing developers to improve quickly without compromising security.
You will report to the SOC Manager, whom reports into the Head of Corporate Security.
WHO ARE WE LOOKING FOR?
We are looking for someone with experience in automation to lead the expansion of our Security Operations Center into the US region. The team is responsible for collection, assessment, and response to security alerts and incidents. The lead will work with partners across the organization to build detection and response capabilities that support a sustainable and scalable incident lifecycle, and will collaborate with partner SOCs in the Japan and EU regions to provide 24/7 defensive operations to the Woven by Toyota enterprise.
This is the front-line team that responds to security threats and malicious activity in all of Woven by Toyota's environments. Experience with security and delivery is important.
RESPONSIBILITIES:
Be a technical lead for a regional security operations team responsible for intrusion detection and incident response.
Respond to security incidents, conduct forensics and technical investigations.
Inspire and grow talent while providing vision, setting team direction, and leading through outcomes rather than tasks.
Help implement strategy for detection, investigation, and incident response.
Create changes to increase enterprise visibility and defensibility.
Lead security operation engineers to handle security operation tasks.
Work with team members to automate manual toil.
Measure on operational metrics and goals
Use tools to resolve long-standing challenges in ways that do not create additional work for teams at Woven by Toyota
MINIMUM QUALIFICATIONS:
1+ years of experience of technical leadership, or managing teams.
5+ years of hands-on technical experience as a security professional
Hands-on experience with AWS, Azure, GCP
Evaluation, investigate and respond to security alerts and conduct technical investigations of security incidents to identify causes
PREFERRED QUALIFICATIONS:
3+ years of experience in technical leadership & developing teams.
Experience leading SOC improvement projects.
Experience with large-scale SIEM, SOAR, EDR and other major security deployments.
Experience managing Extended Detection and Response tools such as Microsoft 365 Defender, Crowdstrike.
Hands-on experience with a major forensics toolkit (Valociraptor, Encase, FTK).
Experience operating privacy frameworks (CCPA, GDPR).
Experience with detection engineering, incident response, and threat intelligence.
Our Benefits:
Excellent health, wellness, dental and vision coverage
A rewarding 401k program
Flexible vacation policy
Family planning and care benefits
By submitting your application you agree to the following terms:
click here
.
Our Commitment
・We are an equal opportunity employer and value diversity.
・We pledge that any information we receive from candidates will be used ONLY for the purpose of hiring assessment.