Risk Management, Assistant Manager, Regional Power Supply Operation, City Operation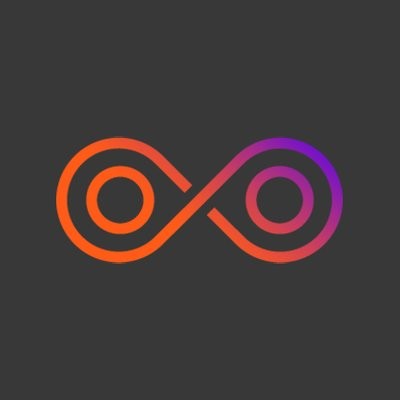 CARMERA
Tokyo, Japan
Posted on Sunday, April 30, 2023
Woven by Toyota
is building mobility for a safer, happier and more sustainable world. A subsidiary of Toyota, Woven by Toyota develops and invests in new technologies, software, and business models that transform how we live, work and move. With a focus on software-defined vehicles, automated driving, data-driven intelligence, security, mobility services, embedded platforms, AI, and more, we build on Toyota's legacy of trust and safety to deliver mobility solutions for all.
For nearly a century, Toyota has been delivering products and services that improve lives. Its earliest offerings, which automated the simple manual task of weaving, have evolved into the safe, reliable, connected automobiles we enjoy and depend on today. Woven by Toyota is an integral part of Toyota's vision for the next 100 years—a world where mobility is easier, safer and more enjoyable for more people.
Our unique global culture weaves modern Silicon Valley innovation and time-tested Japanese quality craftsmanship and operational excellence. These complementary strengths enable us to develop and deliver cutting-edge technology at scale—optimizing for safety, advancing clean energy and elevating well-being. We envision a human-centered future where world-class technology solutions expand global access to mobility, amplify the capabilities of drivers, and empower humanity to thrive.
TEAM
The Toyota Woven City is aiming at having a connected ecosystem powered by low carbon free energy ("CFE") including renewable power and hydrogen to be built at the base of Mt. Fuji in Japan. It is envisioned as 'A Living Laboratory' and 'Ever Evolving City', incorporating various types of cutting edge technologies. At the same time, it is also 'Human-Centered,' that is, it is expected to keep people safe and comfortable. Our mission is to guide every single business and services of Woven City to most effectively and passionately move forward towards each operation phase of the ever-evolving city.
The Toyota Woven City contains 10+ key strategic focus areas and Energy is one of pivotal areas to be covered. We are envisaging to empower people through providing a safe and convenient Energy & Power service and realize "Human-Centered" experience for everyone.
WHO ARE WE LOOKING FOR?
We are looking for those who will develop, launch and ever-evolve the power and energy services that are safe, secure, flexible and convenient for people living, working or visiting in Woven City. Energy team plays critical roles in providing next-level city infrastructure and enabling enhanced user experiences of other services in Woven City. You'll be responsible for building strategically significant experiences and creating solutions that solve real-life problems.
Assistant Manager of Risk Management, Regional Power Supply Operation reports to Regional Power Supply Operation Manager of Energy Operation Planning.
RESPONSIBILITIES:
Responsible for Middle-Back Office functions (risk management, credit management, settlement, accounting) that support the planning stable power supply within Woven City based on the Electricity Business Act ("EBA").
Implement business strategies based on trends in electricity prices, trends in regulations and systems, and analysis of other companies in the same industry.
Proposal of med- long term plans (demand forecast, procurement forecast) and risk analysis in the plan
Establish the administration system to respond to the regulatory requirements under EBA and others as required.
Built a risk management function that can monitor the power supply and demand balance for efficient energy management
Collaborate with the internal team members and external entities in a timely and accurate fashion.
Revenue management and reporting, management of related contracts
電気事業法に基づくWoven City内の安定した電力供給の計画と実行を支援するミドル〜バックオフィス機能(リスク管理、信用管理、決済、会計処理)
電力価格動向、規制・制度動向、同業他社分析を踏まえた事業戦略立案・実行
中長期計画(需要想定、調達想定)の立案と、計画におけるリスク分析
電気事業法やその他関連法令遵守のための管理機能を確立
効率的なエネルギーマネジメントを行う為の電力需給バランスをモニター出来るリスクマネジメント管理機能を構築
エネルギー関連ビジネスの実施や管理を適切に遂行するべく、社内外の関係者との緊密に連携をとる
収益管理・報告、関連契約書の管理
MINIMUM QUALIFICATIONS:
At least 5 years of work experience at an electricity retail organization with respect to the Responsibilities mentioned above.Knowledge and experience in mass data analysis and basic electricity trading. And also, data verification experiences based on electricity supply and demand forecast, electricity price forecast, power generation forecast.Experience in building energy-related risk models.Ability to report earnings, manage related contracts.Experience in introducing or using the ETRM system.Knowledge of Japanese electricity markets and regulations including energy services business such as ancillary services / capacity market.上記Responsibilitiesに関する電力小売事業者での5年以上の実務経験大量データ分析や基本的な電力取引に関する知識・経験、並びに電力需給予測、電力価格予測、発電量予測に基づくデータ検証経験エネルギーに関連したリスクモデルの構築経験があること収益管理・報告能力、関連契約書の管理能力ETRMシステムの導入経験、若しくは使用経験日本の電力市場・制度に関する知識(含、アンシラリー サービス・容量市場などのエネルギーサービスビジネス)
PREFERRED QUALIFICATIONS:
MBA/CPA or another advanced degree preferred, if any.
Experience of the required document filing for licensing etc in connection with Electricity Business Act and other related regulations.
Track record of pricing and risk management for electricity retail and electricity trading.
Experience in customer services management.
US/Europe experience and knowledge on the power market.
Daily level English and business level Japanese proficiency.
MBA/CPA、若しくは学位以上の卒業資格(若し保有していれば)
電気事業法、その他関連法規に係る許認可等の必要書類提出経験
電力小売・電力取引のプライシング、リスクマネジメントの実績
顧客サービス管理に関する経験
電力市場に関する米国/ヨーロッパの経験と知識
日常レベルの英語およびビジネスレベルの日本語能力
If you are currently located outside of Japan we will set up an interview over Google Hangout Meet or Skype.
WHAT WE OFFER
・Competitive Salary - Based on skills and experience
・Work Hours - Flexible working time with NO core-hours
・Paid Holiday - 20 days per year (prorated)
・Sick Leave - 6 days per year (prorated)
・Holiday - Sat & Sun, Japanese National Holidays, and other days defined by the company
・Japanese Social Security - all applicable (Health Insurance, Pension, Workers' Comp, and Unemployment Insurance, Long-term care insurance)
・In-house Training Program (software study/language study)
By submitting your application you agree to the following terms:
click here
.
Our Commitment
・We are an equal opportunity employer and value diversity.
・We pledge that any information we receive from candidates will be used ONLY for the purpose of hiring assessment.