Project Management, Manager, Energy Aggregation System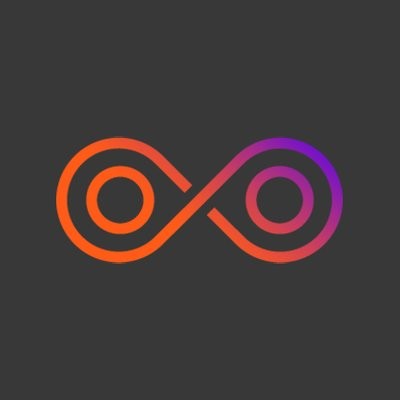 CARMERA
Administration
Tokyo, Japan
Posted on Sunday, April 30, 2023
Woven by Toyota
is building mobility for a safer, happier and more sustainable world. A subsidiary of Toyota, Woven by Toyota develops and invests in new technologies, software, and business models that transform how we live, work and move. With a focus on software-defined vehicles, automated driving, data-driven intelligence, security, mobility services, embedded platforms, AI, and more, we build on Toyota's legacy of trust and safety to deliver mobility solutions for all.
For nearly a century, Toyota has been delivering products and services that improve lives. Its earliest offerings, which automated the simple manual task of weaving, have evolved into the safe, reliable, connected automobiles we enjoy and depend on today. Woven by Toyota is an integral part of Toyota's vision for the next 100 years—a world where mobility is easier, safer and more enjoyable for more people.
Our unique global culture weaves modern Silicon Valley innovation and time-tested Japanese quality craftsmanship and operational excellence. These complementary strengths enable us to develop and deliver cutting-edge technology at scale—optimizing for safety, advancing clean energy and elevating well-being. We envision a human-centered future where world-class technology solutions expand global access to mobility, amplify the capabilities of drivers, and empower humanity to thrive.
TEAM
The Toyota Woven City is a fully connected ecosystem powered by hydrogen fuel cells to be built at the base of Mt. Fuji in Japan. It is envisioned as 'A Living Laboratory' and 'Ever Evolving City', incorporating various types of cutting edge technologies. At the same time, it is also 'Human-Centered,' that is, it is expected to keep people safe and comfortable. Our mission is to guide every single business and service of Woven City to most effectively and passionately move forward towards each operation phase of the ever-evolving city.
The Toyota Woven City contains 10+ key strategic focus areas and Energy is one of these areas to be covered. We are envisaging to empower people through providing a safe and convenient Energy service and realize "Human-Centered" experience for everyone.
WHO ARE WE LOOKING FOR?
We are looking for an energy management system (EMS) project manager with a passion about project promotion for the Woven City energy management system. With hands-on experiences and deep knowledge about project management of building energy systems for services. You are expected to lead the team members to the project goals. You are also expected to propose changes to the plan and build consensus. This position will report to the energy business domain lead.
私たちは、ウーブンシティのエネルギーシステムのプロジェクト推進について、情熱を持ったエネルギーマネジメントシステムのプロジェクトマネジャーを募集しています。サービスに供するエネルギーシステムを構築するプロジェクト管理の実務経験と深い知識を持って、プロジェクトのゴールに向けてプロジェクトメンバーをリードしたり、計画の変更の提案や合意形成を図ることが期待されています。このポジションはエネルギー事業部門のLeadへ報告します。
RESPONSIBILITIES
Manage the largest energy system projects ever
Achieve defined goals for the quality, process, cost, and function of Woven City's energy system
Propose revisions to the project plan to the decision makers to achieve the QCD goals and build consensus
Resolve various issues, organize scopes, and revise plans with the various service providers and energy facility owners of the city until the energy system is ready
Plan the project schedule and work breakdown through collaboration with cross-functional teams, various service project owners and third parties
過去最大級の規模を誇るエネルギーシステムのプロジェクト全体のマネジメントを担う。
ウーブンシティのエネルギーシステムの品質、工程、コスト、機能として定められた目標を達成する
QCDの目標達成に向けてプロジェクトの計画の修正案を決裁者に提案し、合意形成を図る
電力を供給する街の様々なサービス事業者やエネルギー設備のオーナー部門と、エネルギーシステム完成までの様々な課題の解決、スコープ整理、計画修正を行う
クロスファンクショナルチームや様々なサービスプロジェクト担当者やサードパーティと協調して、プロジェクトスケジュールや業務分担の計画を行う
MINIMUM QUALIFICATIONS
Bachelor's degree in mechanical engineering, electrical engineering or equivalent practical experience
Experience as a project manager for projects more than one-digit billion yen and two or more project managements
Experience and knowledge in creating and managing schedule, organization tree, scope of work, risk assessment, punch out list and quality control
Experience in building systems through collaboration with stakeholders and relevant divisions
Proficiency in business level Japanese and English (able to conduct technical discussions and create documentations)
機械工学、電気工学もしくはそれらに関連する経験を持つ学士
1桁億円以上のプロジェクトマネジャーの経験および2つ以上のプロジェクトマネジャーの経験
工程、体制、スコープ管理、リスク管理、課題管理、品質管理のドキュメント作成と管理の経験
ステークホルダーや関連部門とのコラボを通じたシステム開発を主導した経験
日本語、英語での技術的な議論や文書作成のスキル
PREFERRED QUALIFICATIONS
Certified Scrum master
Master's degree in Mechanical Engineering, Electrical Engineering or equivalent practical experience
Knowledge of standards, laws and regulations about energy system and communication systems
Experience in project management based on PMBOK
Experience and knowledge in the quality control process such as ISO 9000 family


Certified Scrum master
機械工学、電気工学もしくはそれらに関連する経験を持つ修士
エネルギーや通信のシステムの規格、法令の知識
エネルギーインフラのプロジェクトマネジャーの経験
PMBOKに基づいたプロジェクト管理の経験
ISO9000シリーズのような品質管理プロセスの経験やスキル
If you are currently located outside of Japan we will set an interview over Google Hangout Meet or Skype.
WHAT WE OFFER
・Competitive Salary - Based on skills and experience
・Work Hours - Flexible working time with NO core-hours
・Paid Holiday - 20 days per year (prorated)
・Sick Leave - 6 days per year (prorated)
・Holiday - Sat & Sun, Japanese National Holidays, and other days defined by the company
・Japanese Social Security - all applicable (Health Insurance, Pension, Workers' Comp, and Unemployment Insurance, Long-term care insurance)
・In-house Training Program (software study/language study)
By submitting your application you agree to the following terms:
click here
.
Our Commitment
・We are an equal opportunity employer and value diversity.
・We pledge that any information we receive from candidates will be used ONLY for the purpose of hiring assessment.