Project Management, Assistant Manager, Urban Planning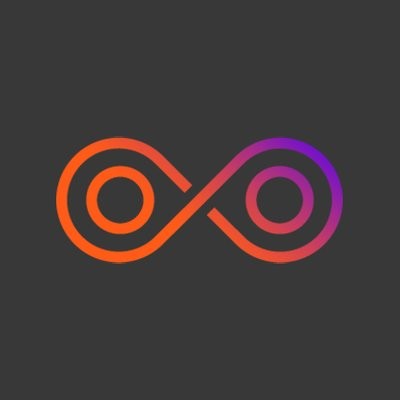 CARMERA
Administration
Tokyo, Japan
Posted on Sunday, April 30, 2023
Woven by Toyota
is building mobility for a safer, happier and more sustainable world. A subsidiary of Toyota, Woven by Toyota develops and invests in new technologies, software, and business models that transform how we live, work and move. With a focus on software-defined vehicles, automated driving, data-driven intelligence, security, mobility services, embedded platforms, AI, and more, we build on Toyota's legacy of trust and safety to deliver mobility solutions for all.
For nearly a century, Toyota has been delivering products and services that improve lives. Its earliest offerings, which automated the simple manual task of weaving, have evolved into the safe, reliable, connected automobiles we enjoy and depend on today. Woven by Toyota is an integral part of Toyota's vision for the next 100 years—a world where mobility is easier, safer and more enjoyable for more people.
Our unique global culture weaves modern Silicon Valley innovation and time-tested Japanese quality craftsmanship and operational excellence. These complementary strengths enable us to develop and deliver cutting-edge technology at scale—optimizing for safety, advancing clean energy and elevating well-being. We envision a human-centered future where world-class technology solutions expand global access to mobility, amplify the capabilities of drivers, and empower humanity to thrive.
The Toyota Woven City is envisioned as a 'living laboratory' and 'ever-evolving,' incorporating various types of cutting-edge technologies. At the same time, it is also 'human-centric,' It is expected to keep people safe and comfortable. Our mission is to
・Build a co-existing city with the community & resources
・Create a place that cultivates future inventors
・Challenge the global issues of City
チーム
トヨタ・ウーブンシティは、様々な最先端技術を取り入れた「実証実験の街」であり、「未完成の街」であることを想定しています。 同時に、「ヒト中心の街」というコンセプトを掲げており、人々の安全と快適さを維持することが期待されています。 私たちの使命は下記になります。
・コミュニティとあらゆる資源が共存する都市を構築する事
・未来の発明家を育てる場所をつくる事
・都市の視点から地球問題へ挑戦する事
As an Assistant Manager of Project Management, UX & Urban Planning, you will make the strategy and coordinate the urban development of the Woven City Project. The UX & Urban Planning team is making the urban planning of Woven City and creating the strategy of urban design and planning which realizes the "Human centered", "A living laboratory" and "Ever-evolving" concept at Woven City. You will work as a project manager, and drive the various projects in the TWC & the outside areas with other related teams with smooth and flexible collaboration skills.
This position will report to the lead of the UX & Urban Planning team.
求める人材
UX&都市計画チームのプロジェクトマネジメントのアシスタントマネージャーとして、ウーブンシティの都市開発について、戦略を立案し、各種コーディネート業務を期待しております。UX&都市計画チームでは、ウーブンシティの都市計画を作成し、「ヒト中心の街」、「実証実験の街」、「未完成の街」という3つのコンセプトを実現する都市設計及び戦略を作成しております。 プロジェクトマネージャーとして、他の関連チームと連携しながらウーブンシティ内外で計画される様々なプロジェクトを推進して頂くことが期待されます。
当ポジションのレポートラインは、UX&都市計画チームのリード(Lead)になります。
RESPONSIBILITIES:
Achieve the concept of Woven City, present a vision and roadmap, propose an organization to promote each project such as urban planning/city design, and architecture, and realize it together with the manager.
Promote the project, you will improve existing business processes and contribute to the productivity improvement of team activities.
Lead the team by showing specific goals, and distributing the tasks of each team member from the schedule of the entire project.
Formulate an organizational structure to promote business and propose necessary human resources.
Summarize the idea in a simple presentation, and get consensus from management in a timely manner.
ウーブンシティのコンセプトの実現へ向けて、VISIONやロードマップを提示し、都市計画・都市デザイン、建築などの各プロジェクトを推進する体制を提案し、マネージャーとともに実現します。
プロジェクトを推進する為に、既存の業務プロセスを改善し、チーム活動の生産性向上に貢献します。
プロジェクト全体のスケジュールから各チーム員のタスクを把握・分配し、具体的なゴールを示しながらチームをリードします。
業務を推進するための組織構成を立案し、必要な人材を提案します。
簡潔なプレゼンテーションでアイデアを要約し、タイムリーに経営陣から承諾を得ます。
MINIMUM QUALIFICATIONS:
Bachelor's degree in a relevant field.
5+ years of experience in urban planning, design, or real estate consultation fields, with experience in a lead or higher position in a related field.
Experience in projects such as apartments, offices, commercial facilities, complex facilities, or urban infrastructure construction by comprehensively planning requirements and systems.
Ability to understand local conditions, and then collect and analyze marketability and community needs related to real estate and corporate activities.
Business level in Japanese.
Being able to speak in English and having the motivation to improve proficiency in the future.
関連分野の学士号
都市計画、設計、又は不動産コンサルティングにおける5年以上の実務経験があり、あわせて左記関連分野の主担当もしくはそれ以上のポジションを経験
与件・制度を総合的に計画し、集合住宅、オフィス、商業施設、複合施設あるいは都市基盤構築などの実現されたプロジェクトの経験
地域のコンテクストを読み取り、不動産および企業活動に関連する市場性および地域コミュニティのニーズを収集し、分析する能力
ビジネスレベルの日本語
英語による会話が可能で、将来的に習熟度を高めるモチベーションがある事
PREFERRED QUALIFICATIONS:
First-class architect certificate
Real estate transaction specialist
Urban renewal planner certificate
Engineer (Construction Sector / Urban, local Planning)
Experience in working as an urban designer or urban planner
Experience in mixed-use building construction projects
一級建築士
宅地建物取引主任者
再開発プランナー
技術士(建設部門/都市及び地方計画)
都市計画又は都市デザインの業務経験
複合用途施設の建設プロジェクトに従事した経験
If you are currently located outside of Japan we will set up an interview over Google Hangout Meet or Skype.
WHAT WE OFFER
・Competitive Salary - Based on skills and experience
・Work Hours - Flexible working time with NO core-hours
・Paid Holiday - 20 days per year (prorated)
・Sick Leave - 6 days per year (prorated)
・Holiday - Sat & Sun, Japanese National Holidays, and other days defined by the company
・Japanese Social Security - all applicable (Health Insurance, Pension, Workers' Comp, and Unemployment Insurance, Long-term care insurance)
・In-house Training Program (software study/language study)
By submitting your application you agree to the following terms:
click here
.
Our Commitment
・We are an equal opportunity employer and value diversity.
・We pledge that any information we receive from candidates will be used ONLY for the purpose of hiring assessment.