Legal Specialist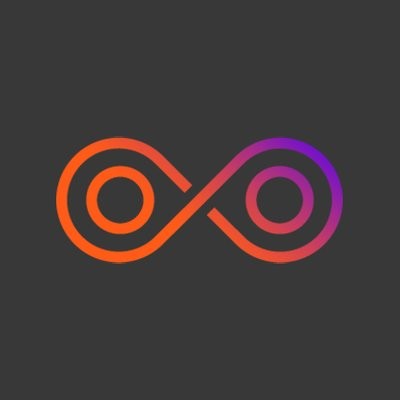 CARMERA
Legal
Tokyo, Japan
Posted on Sunday, April 30, 2023
Woven by Toyota
is building mobility for a safer, happier and more sustainable world. A subsidiary of Toyota, Woven by Toyota develops and invests in new technologies, software, and business models that transform how we live, work and move. With a focus on software-defined vehicles, automated driving, data-driven intelligence, security, mobility services, embedded platforms, AI, and more, we build on Toyota's legacy of trust and safety to deliver mobility solutions for all.
For nearly a century, Toyota has been delivering products and services that improve lives. Its earliest offerings, which automated the simple manual task of weaving, have evolved into the safe, reliable, connected automobiles we enjoy and depend on today. Woven by Toyota is an integral part of Toyota's vision for the next 100 years—a world where mobility is easier, safer and more enjoyable for more people.
Our unique global culture weaves modern Silicon Valley innovation and time-tested Japanese quality craftsmanship and operational excellence. These complementary strengths enable us to develop and deliver cutting-edge technology at scale—optimizing for safety, advancing clean energy and elevating well-being. We envision a human-centered future where world-class technology solutions expand global access to mobility, amplify the capabilities of drivers, and empower humanity to thrive.
Legal & IP team's mission is to contribute to the creation of cutting-edge technologies and the realization of safe mobility for everyone through (i) building an effective compliance system and providing services from various legal viewpoints (such as export control, personal information/privacy, and Anti-Monopoly Act), (ii) advising on innovative collaboration and partnership with companies around the world including contract negotiations, and (iii) recommending business development schemes to the management team of the Woven City project primarily in Shizuoka, Japan, etc. As a team, the Legal & IP team is expected to work efficiently in a fast-paced environment and to make quick yet well-thought-out decisions.
We are looking for a legal expert who is passionate about helping us create the best technologies in the world and supporting us in high-profile collaboration and partnership with companies around the world through contract negotiations, considering both technical and business development strategies.
RESPONSIBILITIES:
Provide Legal support primarily in executing contracts for R&D and business, especially those initiated and managed by Woven by Toyota.
Review, draft, negotiate and manage commercial agreements in English and Japanese and agreement negotiations independently or collaboratively.
Manage and/or review translations of various legal documents between English and Japanese.
Manage legal matters with both internal and external stakeholders.
Manage special local, regional or global projects where required.
Draft new and amend existing company policies, regulations, and manuals for internal control and compliance.
Provide compliance education and training to employees.
MINIMUM QUALIFICATIONS:
3-5 years of experience in a corporate legal department.
3+ years of experience in reviewing and drafting contracts in a corporate legal department.
Business Level Proficiency in English and Japanese.
PREFERRED QUALIFICATIONS:
Bachelors (and above) degree in law.
3+ years of experience in handling Internal Control and Compliance matters in a corporate legal department.
1+ year of experience in working or training outside Japan.
Experience in handling litigations or disputes.(handling those matters outside Japan is a strong plus)
Experience in advising on or being involved in collaboration projects with other companies.
- -
WHAT WE OFFER
・Competitive Salary - Based on skills and experience
・Work Hours - Flexible working time with NO core-hours
・Paid Holiday - 20 days per year (prorated)
・Sick Leave - 6 days per year (prorated)
・Holiday - Sat & Sun, Japanese National Holidays, and other days defined by the company
・Japanese Social Security - all applicable (Health Insurance, Pension, Workers' Comp, and Unemployment Insurance, Long-term care insurance)
・In-house Training Program (software study/language study)
By submitting your application you agree to the following terms:
click here
.
Our Commitment
・We are an equal opportunity employer and value diversity.
・We pledge that any information we receive from candidates will be used ONLY for the purpose of hiring assessment.