Head of Executive & Employee Communications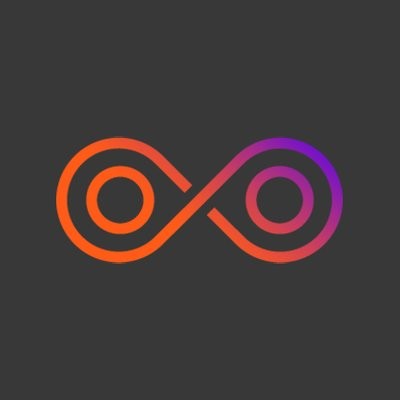 CARMERA
Marketing & Communications
Tokyo, Japan
Posted on Sunday, April 30, 2023
Woven by Toyota
is building mobility for a safer, happier and more sustainable world. A subsidiary of Toyota, Woven by Toyota develops and invests in new technologies, software, and business models that transform how we live, work and move. With a focus on software-defined vehicles, automated driving, data-driven intelligence, security, mobility services, embedded platforms, AI, and more, we build on Toyota's legacy of trust and safety to deliver mobility solutions for all.
For nearly a century, Toyota has been delivering products and services that improve lives. Its earliest offerings, which automated the simple manual task of weaving, have evolved into the safe, reliable, connected automobiles we enjoy and depend on today. Woven by Toyota is an integral part of Toyota's vision for the next 100 years—a world where mobility is easier, safer and more enjoyable for more people.
Our unique global culture weaves modern Silicon Valley innovation and time-tested Japanese quality craftsmanship and operational excellence. These complementary strengths enable us to develop and deliver cutting-edge technology at scale—optimizing for safety, advancing clean energy and elevating well-being. We envision a human-centered future where world-class technology solutions expand global access to mobility, amplify the capabilities of drivers, and empower humanity to thrive.
TEAM
The Internal Communications team supports Woven by Toyota leaders and employee engagement activities, ensuring all internal stakeholders are familiar with Woven by Toyota's vision, mission, values, and expectations. The team provides collaborative guidance and advice on integrated communication strategies to build employee morale, productivity, retention, and policy compliance.
WHO ARE WE LOOKING FOR?
The Head of Executive & Employee Communications is a seasoned strategic thinker with 7+ years of executive and internal communications experience.
You will create and implement executive and internal communications strategies that help inspire, engage, and drive awareness and understanding of Woven by Toyota's mission, values, and business priorities.
Your writing skills are impeccable, and you excel at distilling complex information and business data into compelling stories.
This role is based in Japan and reports to the Global Head of Employee & People Communications with a dotted line to the Global Head of PR.
RESPONSIBILITIES
Executive Communications (60%)
・Develop an internal executive communication strategy and practices to support business initiatives.
・Partner with the VP, Global Head of Communications & Public Affairs, and Global Head of PR, to build the executive communication platform for the CEO and provide communications support for executive leadership team members.
・You will lead the alignment of CEO messaging across all internal audiences.
・Manage CEO internal communications deliverables, from content and messaging development to logistics, including executive organization announcements, internal and external presentations, videos, office visits, etc.
・Provide strategic communications support for executive leaders, including writing materials and providing external communications support at key events.
・Build relationships with engineering executives and their leadership teams to partner on communications.
・Work with executive leaders to shape and communicate the company's tech/product strategy to employees.
・Lead and coordinate All Hands, onsite/offsite events with the Exec Team and participants.
・Craft impactful C-level presentations, reports, talking points, and communications, working closely with the Communications and Marketing team.
Internal Communications (40%)
・Writes, edits, and directs company-wide communications across internal channels to drive awareness of key initiatives.
・Design effective change management approaches in close partnership with HR, as needed.
・Provide editorial content in support of a company-wide newsletter.
・Partner with the Employee Communications team to build an internal communications calendar to ensure a steady drumbeat of compelling, original content for our channels with consideration for diverse internal audiences,
・Track results and identify key learnings to develop an understanding of what works and what doesn't work and help improve future programs and communication.
・Coordinate with multiple stakeholders across Woven by Toyota and Toyota Motor Company to ensure consistency of messaging and streamlined employee experience.
MINIMUM QUALIFICATIONS
Bachelor's Degree in Communications, Marketing, Journalism, or a related discipline
Bi-lingual Japanese and English
7+ years of experience in corporate communications
Experience with executive communications and working with C-Suite leadership
Superior verbal, writing, editing, and proofreading skills (a writing test is part of the interview process)
Able to work collaboratively and build actionable plans, and execute projects across groups and teams
Ability to effectively lead, collaborate and influence across a complex organizational structure
Positive and team-oriented attitude with a proactive approach and strong work ethic
PREFERRED QUALIFICATIONS
Strong interpersonal skills and ability to foster and maintain collaborative relationships
Experience in internal communications, change management, and crisis response
Experience with hybrid events and logistics
Experience incorporating data into change and communications plans to enable data-driven decision making
Ability to work well under pressure, anticipate needs and challenges, and respond to changing demands
Experience managing external vendors and agency partners
Strong ability to translate complex information and create a concise and well-written story
Advanced proficiency with Microsoft Suite, including solid presentation design and analytic skills
If you are currently located outside of Japan we will set an interview over Google Hangout Meet or Skype.
WHAT WE OFFER
・Competitive Salary - Based on skills and experience
・Work Hours - Flexible working time with NO core-hours
・Paid Holiday - 20 days per year (prorated)
・Sick Leave - 6 days per year (prorated)
・Holiday - Sat & Sun, Japanese National Holidays, and other days defined by the company
・Japanese Social Security - all applicable (Health Insurance, Pension, Workers' Comp, and Unemployment Insurance, Long-term care insurance)
・In-house Training Program (software study/language study)
By submitting your application you agree to the following terms:
click here
.
Our Commitment
・We are an equal opportunity employer and value diversity.
・We pledge that any information we receive from candidates will be used ONLY for the purpose of hiring assessment.