Developer Portal Engineer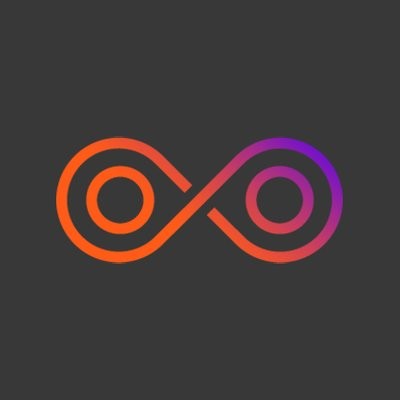 CARMERA
Software Engineering
Tokyo, Japan
Posted on Sunday, April 30, 2023
Woven by Toyota
is building mobility for a safer, happier and more sustainable world. A subsidiary of Toyota, Woven by Toyota develops and invests in new technologies, software, and business models that transform how we live, work and move. With a focus on software-defined vehicles, automated driving, data-driven intelligence, security, mobility services, embedded platforms, AI, and more, we build on Toyota's legacy of trust and safety to deliver mobility solutions for all.
For nearly a century, Toyota has been delivering products and services that improve lives. Its earliest offerings, which automated the simple manual task of weaving, have evolved into the safe, reliable, connected automobiles we enjoy and depend on today. Woven by Toyota is an integral part of Toyota's vision for the next 100 years—a world where mobility is easier, safer and more enjoyable for more people.
Our unique global culture weaves modern Silicon Valley innovation and time-tested Japanese quality craftsmanship and operational excellence. These complementary strengths enable us to develop and deliver cutting-edge technology at scale—optimizing for safety, advancing clean energy and elevating well-being. We envision a human-centered future where world-class technology solutions expand global access to mobility, amplify the capabilities of drivers, and empower humanity to thrive.
Software development in the automotive industry comes with unique challenges. From deploying artifacts to cloud, mobile devices, and vehicles, to meeting vehicle security certifications and navigating various types of testing and simulation, it can be overwhelming for automotive software developers. That's why the Enterprise Technology Engineering Team (EnTec) builds solutions that enhance productivity, so developers can focus on their true passion – software development – without being bogged down by setup and customization tasks.
At EnTec, our mission is to make software development for Woven by Toyota and the greater Toyota organization as a whole more productive and efficient. We use cutting-edge technologies to help engineering teams go faster, with safety as our top priority. Our modern, agile, and transparent services are designed to bring to life Woven by Toyota's vision of "Mobility to Love, Safety to Live."
Join us in driving innovation forward and making a meaningful impact in the greater mobility industry. Let's work together to create safer, more efficient mobility solutions for everyone to enjoy!
The Developer Productivity Team under Platform Engineering was formed recently to focus on reducing cognitive overhead on developers with respect to infrastructure, platform and tool management. We are looking for front-end engineering talents who are passionate about developer productivity and toil reduction. We expect the developer portal engineer to automate and integrate platform management tasks such as CI/CD, observability, productivity tool management tasks etc. in the frontend portal which is based on popular developer portal frameworks such as
Backstage.io
and Port. The Developer Portal Engineer will be expected to work on customized and purpose built Single Page Applications targeted to solve unique developer productivity and reporting requirements.
RESPONSIBILITIES:
Analyze problems, transforming business requirements into testable, maintainable, high-quality code with associated documentation
Understand developers needs and productivity blockers with empathy, devising and implementing solutions to make them more productive.
Integrate developer tools (agile tools, documentation tools, artifact and secret stores, code repositories etc.) and automate operations of the tools (resource creation, user/group management etc.) with developer productivity portal solutions such as Backstage, Port etc.
Develop intuitive, self discoverable, developer friendly UI/UX flows on developer productivity portal solutions.
Understand developer workflows and build systems to improve build times
Create test harnesses, tools to perform load testing and incremental release tooling
Proactively look for opportunities to improve developer productivity by toil reduction, creative automation and DevSecOps workflow simplification.
Automate application onboarding/offboarding, build/deployments activities, testing frameworks, security frameworks, monitoring etc. by integrating the solution with developer productivity portal solutions such as Backstage, Port etc.
WHAT DO WE NEED?
Bachelor's degree in the relevant field such as computer science, math, or equivalent practical experience in software development
5 years of professional experience dealing with modern software development
Experience delivering services to internal/external customers
Excellent skills in frontend javascript frameworks such as React.JS.
Good experience in UI/UX design and development. Good knowledge about CSR/SSR approaches.
Excellent programming skills in one of the widely used backend programming languages such as Node.js (preferable), Go, Rust, Java, Python.
Understanding of software architecture patterns such as cloud native, microservices
Passionate about automation, toil reduction, scalability and removing friction from software delivery
Business level English fluency
HELPFUL EXPERIENCE
Experience in closely working with business software development team and improving the business teams work efficiency
Knowledge of micro-frontend architecture, single page web application design and development.
Experience in building CI/CD pipeline blueprints for multiple platforms, such as k8s, helm, docker, pypi, maven
If you are currently located outside of Japan we will set up an interview over Google Hangout Meet or Skype.
WHAT WE OFFER
・Competitive Salary - Based on skills and experience
・Work Hours - Flexible working time with NO core-hours
・Paid Holiday - 20 days per year (prorated)
・Sick Leave - 6 days per year (prorated)
・Holiday - Sat & Sun, Japanese National Holidays, and other days defined by the company
・Japanese Social Security - all applicable (Health Insurance, Pension, Workers' Comp, and Unemployment Insurance, Long-term care insurance)
・In-house Training Program (software study/language study)
By submitting your application you agree to the following terms:
click here
.
Our Commitment
・We are an equal opportunity employer and value diversity.
・We pledge that any information we receive from candidates will be used ONLY for the purpose of hiring assessment.