Developer Platform Product Manager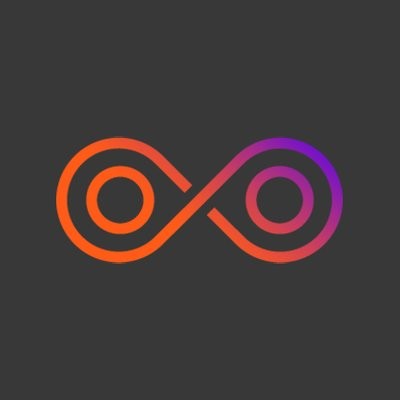 CARMERA
Software Engineering, Product
Remote · United States
Posted on Sunday, April 30, 2023
Woven by Toyota
is building mobility for a safer, happier and more sustainable world. A subsidiary of Toyota, Woven by Toyota develops and invests in new technologies, software, and business models that transform how we live, work and move. With a focus on software-defined vehicles, automated driving, data-driven intelligence, security, mobility services, embedded platforms, AI, and more, we build on Toyota's legacy of trust and safety to deliver mobility solutions for all.
For nearly a century, Toyota has been delivering products and services that improve lives. Its earliest offerings, which automated the simple manual task of weaving, have evolved into the safe, reliable, connected automobiles we enjoy and depend on today. Woven by Toyota is an integral part of Toyota's vision for the next 100 years—a world where mobility is easier, safer and more enjoyable for more people.
Our unique global culture weaves modern Silicon Valley innovation and time-tested Japanese quality craftsmanship and operational excellence. These complementary strengths enable us to develop and deliver cutting-edge technology at scale—optimizing for safety, advancing clean energy and elevating well-being. We envision a human-centered future where world-class technology solutions expand global access to mobility, amplify the capabilities of drivers, and empower humanity to thrive.
TEAM
The mission of the Enterprise Technology Engineering team (EnTec) is to increase productivity and accelerate delivery of software and services for both Woven by Toyota and the larger Toyota organization as a whole. We do this by building and integrating best of breed cutting-edge technologies to help engineering teams go faster, while emphasizing safety. By providing modern, agile and transparent services to our customers, we aim to realize our Woven by Toyota's vision: "Mobility to Love, Safety to Live."
WHO ARE WE LOOKING FOR?
Software development in the automotive industry is quite unique. The built artifacts are deployed to a wide range of targets including cloud, mobile devices, vehicles etc. There are also various kinds of vehicle security certification requirements like build data retention. Multiple types of testing and simulation are also included in the build pipeline. These challenges make automotive software developers spend a significant amount of time to set up and customize CI/CD pipelines and as a result, automotive software engineers often do not focus entirely on software development in the business domain alone. At EnTec Engineering, we build solutions for those challenges boosting the productivity of our automotive software developers.
We are looking for a seasoned product manager who obsesses about the developer experience and how to continually improve it. You have the necessary background and skills to help Woven by Toyota build a world class user experience for collaboration and productivity that spans regions and business divisions. You are detail-oriented whilst not losing sight of the larger imperatives. You work to ensure that tactical product needs always align with the strategic direction. You are able to build robust feedback loops with users and strong vendor relationships and combine those to document a clear vision for the platforms to which everyone can understand and align. You obsess about the users of your platform and place them at the center of everything you do.
RESPONSIBILITIES:
Understand developers' needs and productivity blockers with empathy, devising solutions to make them more productive.
Work with multiple users and teams across the organization to turn a high level vision into actionable requirements and user stories.
Create and continuously refine a product roadmap focused on providing continuous value to end users of our products.
Convey your vision for each product release working closely with the Scrum team.
Maximize the business value of your platforms by regularly collecting user feedback, gathering performance and service metrics, and creating a cycle of continuous improvement.
Continuously maintain a backlog focused on maximizing value delivery working collaboratively with the Scrum team to refine it.
Measure the business value of releases by fostering and maintaining robust feedback loops.
Interface with business stakeholders understanding their needs articulating tradeoffs and benefits in a language that they understand.
WHAT DO WE NEED?
5+ years of product management experience.
A solid understanding of modern agile software engineering practices and cloud native development.
Strong communication, influencing, facilitation and presentation skills.
Business level written and spoken English.
Bachelor's degree in a technical field or equivalent experience.
HELPFUL EXPERIENCE:
A passion to accelerate secure software delivery.
Strong interest in user-centered design and user experience (UX).
Good understanding of concepts like microservice architecture, containers, Infrastructure as Code, CI/CD pipelines, Kubernetes.
Japanese language proficiency
By submitting your application you agree to the following terms:
click here
.
Our Commitment
・We are an equal opportunity employer and value diversity.
・We pledge that any information we receive from candidates will be used ONLY for the purpose of hiring assessment.