Commissioning & Operation, Engineer, Energy Aggregation System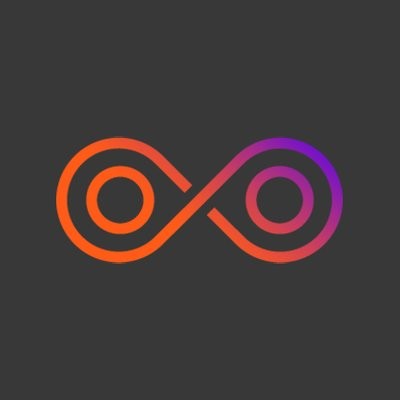 CARMERA
Tokyo, Japan
Posted on Sunday, April 30, 2023
Woven by Toyota
is building mobility for a safer, happier and more sustainable world. A subsidiary of Toyota, Woven by Toyota develops and invests in new technologies, software, and business models that transform how we live, work and move. With a focus on software-defined vehicles, automated driving, data-driven intelligence, security, mobility services, embedded platforms, AI, and more, we build on Toyota's legacy of trust and safety to deliver mobility solutions for all.
For nearly a century, Toyota has been delivering products and services that improve lives. Its earliest offerings, which automated the simple manual task of weaving, have evolved into the safe, reliable, connected automobiles we enjoy and depend on today. Woven by Toyota is an integral part of Toyota's vision for the next 100 years—a world where mobility is easier, safer and more enjoyable for more people.
Our unique global culture weaves modern Silicon Valley innovation and time-tested Japanese quality craftsmanship and operational excellence. These complementary strengths enable us to develop and deliver cutting-edge technology at scale—optimizing for safety, advancing clean energy and elevating well-being. We envision a human-centered future where world-class technology solutions expand global access to mobility, amplify the capabilities of drivers, and empower humanity to thrive.
THE TEAM
The Toyota Woven City is a fully connected ecosystem powered by hydrogen fuel cells to be built at the base of Mt. Fuji in Japan. It is envisioned as 'A Living Laboratory' and 'Ever Evolving City', incorporating various types of cutting edge technologies. At the same time, it is also 'Human-Centered,' that is, it is expected to keep people safe and comfortable. Our mission is to guide every single business and service of Woven City to most effectively and passionately move forward towards each operation phase of the ever-evolving city.
The Toyota Woven City contains 10+ key strategic focus areas and Energy is one of these areas to be covered. We are envisaging to empower people through providing a safe and convenient Energy service and realize "Human-Centered" experience for everyone.
WHO ARE WE LOOKING FOR?
We are looking for a passionate energy system commissioning and demonstration Engineer. Energy asset refers to storage batteries, fuel cells, solar power generation, EV charger gaspipe line and EMS such as Building management system (BEMS), etc. that are subject to control by the city energy management system (CEMS). We expect you to lead towards the goals of the project with technical work experience and deep knowledge of equipment installation and management and CEMS coordination, etc. It is also expected that consensus building with other teams will be formed as necessary. This position is reported to the system operation manager as a commissioning & operation team leader.
私たちは、情熱を持ったエネルギーシステムの現地での立ち上げや実証プログラムを推進するエンジニアを募集しています。エネルギー設備とは、ウーブンシティのエネルギーマネジメントシステム(CEMS)の制御・監視対象となる蓄電池、燃料電池、太陽光発電、EV用充電設備、ガス配管設備に加えBEMSなどEMSを差します。私たちはあなたが、設備の導入・管理、CEMS連携などを技術的な実務経験と深い知識を持って、プロジェクトのゴールに向けて業務を推進することを期待しています。また、必要に応じて他チームとの合意形成を図ること等が期待されています。このポジションはコミッショニング&システム運用のチームリーダーとして、システム運用を管理するマネージャーへ報告します。
RESPONSIBILITIES:
Responsible for the lead engineer of the energy system field test and demonstration operation team.
Responsible for Woven City field test, and operation evaluation between City Energy management system (CEMS) and equipment to connect CEMS and equipment (storage battery, fuel cell, solar power generation, EV charger gaspipe line and EMS such as Building management system(BEMS) , etc.).
Achieve the goals set for quality, process, cost and function.
Resolve issues and revise plans with the building equipment owner department and departments directly related to CEMS development.
Plan project schedules and division of duties in collaboration with departments, third parties, and vendors directly involved in CEMS development.
エネルギーシステムの現地テストや実証運転を行うチームのリードエンジニアを担う。
エネルギーマネージメントシステム(CEMS)と設備(蓄電池、燃料電池、太陽光発電、EV用充電設備、ガスパイプラインなど)及びBEMS等サブシステムを連携させたテストや運用評価を行う。
品質、工程、コスト、機能として定められた目標を達成する。
ビル設備のオーナー部門やエネルギー設備の開発に直接関係するチームと計画の実行に向けた調整、課題の解決を行う。
エネルギー設備の開発や導入に直接関係するチーム、サードパーティ、ベンダーと協調して、プロジェクトスケジュールや業務分担の計画を行う。
MINIMUM QUALIFICATIONS:
Bachelor's degree in mechanical engineering, electrical engineering or equivalent practical experience.
Experience as an engineer for projects of more than 100-digit million yen and two or more projects.
5 years more Experience in creating, reviewing technical documents such as equipment specifications and Interface specifications
Experience in system testing with EMS at equipment installation sites
Proficiency in Japanese reading and writing skill and a passion to develop English skill.
機械工学、電気工学もしくはそれらに関連する経験を持つ学士
1桁億円以上のエンジニアリングの経験および2つ以上のプロジェクトの経験(少なくとも、蓄電池、燃料電池、太陽光発電、EV用充電設備、ガスパイプライン、BEMSのいずれかのプロジェクト)
設備仕様書、IF仕様書など技術ドキュメント作成・レビューの5年以上の経験
設備の導入先でのEMSとのシステムテストの経験
日本語での読み書きのスキルがあり、英語のスキル向上への意欲がある
PREFERRED QUALIFICATIONS:
Experience in Scrum Master (Certified Scrum master)
Master's degree in mechanical engineering, electrical engineering or equivalent practical experience.
Knowledge of standards, laws and regulations about energy system and communication systems
Experience as an energy infrastructure asset manager
Experience and knowledge in the quality control process such as ISO 9000 family.
スクラムマスター経験者(Certified Scrum master)
機械工学、電気工学もしくはそれらに関連する経験を持つ修士
エネルギーや通信のシステムの規格、法令の知識
エネルギーインフラのアセットマネージャーの経験
ISO9000シリーズのような品質管理プロセスの経験やスキル
If you are currently located outside of Japan we will set up an interview over Google Hangout Meet or Skype.
WHAT WE OFFER
・Competitive Salary - Based on skills and experience
・Work Hours - Flexible working time with NO core-hours
・Paid Holiday - 20 days per year (prorated)
・Sick Leave - 6 days per year (prorated)
・Holiday - Sat & Sun, Japanese National Holidays, and other days defined by the company
・Japanese Social Security - all applicable (Health Insurance, Pension, Workers' Comp, and Unemployment Insurance, Long-term care insurance)
・In-house Training Program (software study/language study)
By submitting your application you agree to the following terms:
click here
.
Our Commitment
・We are an equal opportunity employer and value diversity.
・We pledge that any information we receive from candidates will be used ONLY for the purpose of hiring assessment.