Backend for Super App, Software Engineer, Inventor Tools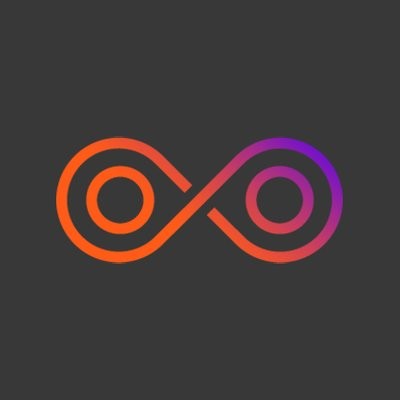 CARMERA
Software Engineering
Tokyo, Japan
Posted on Sunday, April 30, 2023
Woven by Toyota
is building mobility for a safer, happier and more sustainable world. A subsidiary of Toyota, Woven by Toyota develops and invests in new technologies, software, and business models that transform how we live, work and move. With a focus on software-defined vehicles, automated driving, data-driven intelligence, security, mobility services, embedded platforms, AI, and more, we build on Toyota's legacy of trust and safety to deliver mobility solutions for all.
For nearly a century, Toyota has been delivering products and services that improve lives. Its earliest offerings, which automated the simple manual task of weaving, have evolved into the safe, reliable, connected automobiles we enjoy and depend on today. Woven by Toyota is an integral part of Toyota's vision for the next 100 years—a world where mobility is easier, safer and more enjoyable for more people.
Our unique global culture weaves modern Silicon Valley innovation and time-tested Japanese quality craftsmanship and operational excellence. These complementary strengths enable us to develop and deliver cutting-edge technology at scale—optimizing for safety, advancing clean energy and elevating well-being. We envision a human-centered future where world-class technology solutions expand global access to mobility, amplify the capabilities of drivers, and empower humanity to thrive.
THE TEAM
The Toyota Woven City is a fully connected ecosystem powered by hydrogen fuel cells to be built at the base of Mt. Fuji in Japan. It is envisioned as a 'living laboratory' and 'ever evolving,' incorporating various types of cutting edge technologies. At the same time, it is also 'human-centric,' that is, it is expected to keep people safe and comfortable.
Woven City's R&D team will develop innovative products and services using technologies developed by Toyota Motor Corporation. Our mission is to:
1. Develop services and products for Woven City
2. Expand capabilities through long-term R&D
Toyota Motor Corporation has been involved in a variety of technological development in the robotics, energy, and automotive domains for a long time.
Our team will leverage Toyota's hardware expertise in these fields to create new value by developing software on top of this. Our team will develop innovative services that are essential to the city. As a first party developer, we will also build a foundation upon which third party partners can participate. Therefore, we are responsible for not just the applications but also the core software and capabilities.
Our team consists of many highly experienced members with international work experience. We strive to be open minded as we create a new culture with members from various backgrounds and nationalities. Our global team works closely with the Toyota Motor Corporation and the Toyota Research Institute in North America to develop our technologies and products.
We are seeking talented people to join us as we take on new challenges to create new products and services for the Toyota Woven City.
WHO ARE WE LOOKING FOR?
At Woven City, we want to provide an environment where inventors can create as many inventions as possible to make a better world. We know that a good invention is not just an idea, but is created with a lot of proof and improvement.
The purpose of the Super App is threefold.
・provide a basic interface for residents to make their life in WovenCity better
・provide an interface between inventors and residents to demonstrate and improve their inventions for the better
・provide an interface that allows residents to incorporate these inventions into their lives, making their lives more convenient, enabling them to make better choices, and receiving more human-centric services
We are looking for people who
・able to think of new values for Woven City together and act on your own to realize them
・can lead to the development of the inventor's ecosystem on the super app, an interface that will make this world a better and more colorful place
RESPONSIBILITIES
Lead/Build the Backend development, testing process and release deliverables
Build and manage a team of backend engineers for development and testing process
Design, implement from scratch and operation the new Developer console and other high-tech systems, as part of the ecosystem of Woven City
Exercise technical judgment in working with cross-functional teams
Architect and develop high secure and maintainable code
Develop features to enhance the user experience based on data driven user testing
MINIMUM QUALIFICATIONS
Bachelor's Degree or higher in Computer Science or related field
Experience building microservices backend and managing infrastructure as code
Experience and knowledge of Kubernetes, kafka
Strong problem-solving, communicating and listening skills
Flexible adaptation of the appropriate technology at each stage of development.
5+ year experience of team management for large scale Backend system development (requirement collecting and understanding, architecture design, coordinating scope, identifying dependencies, coding, testing, CI/CD and documentation)
Proficient in at least one Backend language and framework for enterprise architecture
Experienced in handling enterprise Backend architecture which has great number of users
Solid knowledge on system that allows High Availability, and Scalability
Proficiency in Business-level English
PREFERRED QUALIFICATIONS
Experience in mobile/web app development which has great number of users with being required high levels of security (i.e. payment, security management, Authentication, etc.)
Experience and knowledge of synchronous and asynchronous communication protocols.
Familiar with Web API (REST), Websocket, Docker, Kafka
Experience and knowledge of RDBMS / NoSQL
Proficiency in Business-level Japanese
If you are currently located at outside of Japan, don't worry, we'll set an interview over Google Hangout Meet or Skype.
WHAT WE OFFER
・Competitive Salary - Based on skills and experience
・Work Hours - Flexible working time with NO core-hours
・Paid Holiday - 20 days per year (prorated)
・Sick Leave - 6 days per year (prorated)
・Holiday - Sat & Sun, Japanese National Holidays, and other days defined by the company
・Japanese Social Security - all applicable (Health Insurance, Pension, Workers' Comp, and Unemployment Insurance, Long-term care insurance)
・In-house Training Program (software study/language study)
By submitting your application you agree to the following terms:
click here
.
Our Commitment
・We are an equal opportunity employer and value diversity.
・We pledge that any information we receive from candidates will be used ONLY for the purpose of hiring assessment.