Accounting Assistant Manager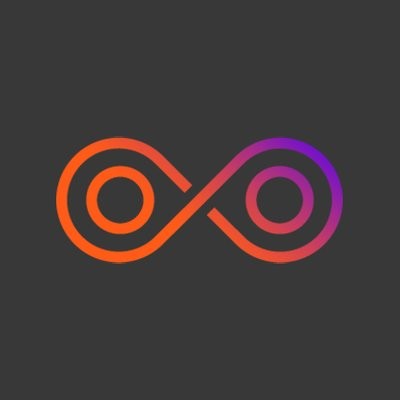 CARMERA
Accounting & Finance
Tokyo, Japan
Posted on Sunday, April 30, 2023
Woven by Toyota
is building mobility for a safer, happier and more sustainable world. A subsidiary of Toyota, Woven by Toyota develops and invests in new technologies, software, and business models that transform how we live, work and move. With a focus on software-defined vehicles, automated driving, data-driven intelligence, security, mobility services, embedded platforms, AI, and more, we build on Toyota's legacy of trust and safety to deliver mobility solutions for all.
For nearly a century, Toyota has been delivering products and services that improve lives. Its earliest offerings, which automated the simple manual task of weaving, have evolved into the safe, reliable, connected automobiles we enjoy and depend on today. Woven by Toyota is an integral part of Toyota's vision for the next 100 years—a world where mobility is easier, safer and more enjoyable for more people.
Our unique global culture weaves modern Silicon Valley innovation and time-tested Japanese quality craftsmanship and operational excellence. These complementary strengths enable us to develop and deliver cutting-edge technology at scale—optimizing for safety, advancing clean energy and elevating well-being. We envision a human-centered future where world-class technology solutions expand global access to mobility, amplify the capabilities of drivers, and empower humanity to thrive.
TEAM
The Finance & Accounting team is part of Woven by Toyota's Global Operations which consists of Finance & Accounting, Human Resources, IT, Legal & IP, Workplace Operations, and Communications & Public Affairs Functions.
WHO ARE WE LOOKING FOR?
Financial Accounting is the Consolidated accounting assistant manager and is accountable for creating financial results with our subsidiaries for Woven by Toyota's Board of Directors and Executives.
RESPONSIBILITIES
Ensure corporate accounting policies are implemented, applied consistently and ensure related procedures are fully compliant
Implement and execute J-GAAP based accounting policies and procedures
Operate and control daily general ledger accounting operations related to monthly, quarterly, and annual book closings, quarterly financial reports, tax filings, and AP invoice processing in collaboration with team members.
Report to the Controller.
Manage and communicate with overseas subsidiaries located in the US and UK about financial results and/or inter-company transactions and report findings
Support the Controller and Sr. Controller with preparing reports to the Board of Directors and Executives, Assist them with statutory audits and tax audits.
Optimize and automate accounting processes to drive faster closes
Assess and report status of accounting process and internal controls and identify improvement opportunities
MINIMUM QUALIFICATIONS
7 years and more of diversity of knowledge and experience related to accounting, tax filing and audit in the technology or automotive industries
Hands-on general ledger accounting experience in multinational corporations
Strong communication, collaboration and interpersonal skills, including the ability to interact effectively with all levels of the organization
Demonstrated ability to work cross-culturally and to succeed in a dynamic and agile environment
Nissho Bookkeeping Level 2
Fluent in both English and Japanese languages
Proficiency with Microsoft Office or Google Suite and ERP (e.g. SAP, Oracle)
Knowledge of J-GAAP accounting rules, company act regulations, and tax codes
PREFERRED QUALIFICATIONS
Bachelor's degree in Accounting and/or Business related
Big 4 or other national accounting firm
CPA and/or Nissho Bookkeeping Level 1
Familiarity with US-GAAP and / or IFRS
Practical experience in IT companies
Management experience even if it was a small team
ERP implementation project experience
If you are currently located outside of Japan we will set an interview over Google Hangout Meet or Skype.
WHAT WE OFFER
・Competitive Salary - Based on skills and experience
・Work Hours - Flexible working time with NO core-hours
・Paid Holiday - 20 days per year (prorated)
・Sick Leave - 6 days per year (prorated)
・Holiday - Sat & Sun, Japanese National Holidays, and other days defined by the company
・Japanese Social Security - all applicable (Health Insurance, Pension, Workers' Comp, and Unemployment Insurance, Long-term care insurance)
・In-house Training Program (software study/language study)
By submitting your application you agree to the following terms:
click here
.
Our Commitment
・We are an equal opportunity employer and value diversity.
・We pledge that any information we receive from candidates will be used ONLY for the purpose of hiring assessment.