Backend Developer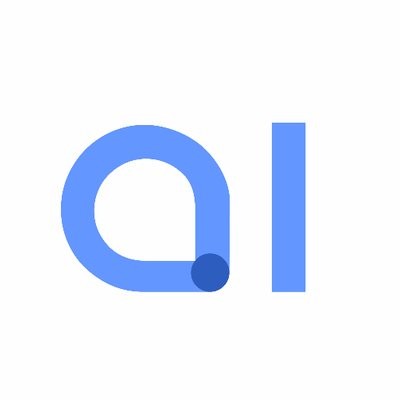 Airin
Software Engineering
Remote · park city, ut, usa · Salt Lake City, UT, USA
Posted on Thursday, April 22, 2021
Join us in beautiful Park City, UT to build AI software platform that helps enterprises solve problems faster.
The position is a challenging, high-visibility opportunity with one of Utah's most exciting technology startups. Airin is forging dramatic new ground in artificial intelligence and is offering the right person the chance to be a part of the team as we accelerate our market leadership.
This role requires someone with an entrepreneurial mindset and work-ethic. You will be working alongside the founders Linda & Elisha; successful serial entrepreneurs who are trailblazers, who are used to wearing multiple hats, and believe in Spark: intellectual and creative energy, talent, engagement, and exceptional effort. We enjoy our Work and enjoy working with people who enjoy their Work.
The ideal candidate has:
Experience in engineering reliable ans secure, cloud-first systems scalable to millions of users

Experience in modern API design, platform development, and software architecture

Outstanding problem solver, excellent communicator, and self-starter

BIG PLUS if you have advanced background, expertise, or extensive training in Applied Mathematics, Artificial Intelligence, or Computer Science; specifically individuals with experience in one or more of the following areas: cognitive and intelligent agents, semantic web, natural language processing, decision support systems, automated planning, imitation learning, reinforcement learning, and advanced graph algorithms
Responsibilities:
Design, implement, test, optimize, and grow: Airin deployment infrastructure, Airin platform APIs, Airin CLI, backend components, communication protocols, and database schemas ( both SQL and noSQL)

Integrate backend components with widely available SaaS solutions and Client's systems as business requires

Actively participate in code reviews and design critiques

Maintain and support DevOps infrastructure - infrastructure as code, automated builds, tests, deployments

Contribute to Airin's growing library of AI applications
Skills:
3-6+ years of experience developing software

GCP, AWS, or Azure, Firebase/Firestore, Redis or similar memory stores, Serverless hosting (Cloud/Lambda Functions, Cloud Run, Kubernetes, Docker), NodeJS and NodeJS ecosystem, MySQL (or any other SQL database), MongoDB (or other noSQL document store), Common software design patterns (and anti-patterns), Unix/Linux command line tools and shell scripting

Languages: you have typically mastered two or more of the following: Typescript, Golang, Python, Java, C#, Scala, Rust, Ruby, C++

Experience with DSL design, parsing, interpreters, transpilers, or compilers is a plus

Experience with large-scale graph databases (Neo4J and the like) is a plus

Agile development mindset

Familiarity with testing frameworks; we use Jasmine, Jest, Mocha, Chai, Cypress

Continuous integration, packaging, and automated build scripting